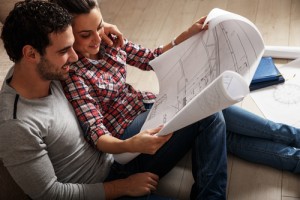 Ask a real estate agent the most important element of their business and they'll likely respond with the cliche, "location, location, location". For many home buyers, where a home is located is even more important than what's inside. At Perry Hood Properties, we build high quality homes throughout Tulsa, Broken Arrow and Bixby, in some high demand neighborhoods. We certainly understand the importance of finding the right location for you and your family. Here are a few notes on how to find the right place, and why that's important.
The importance of location
While you and your family may live in your home, everyday, you'll travel around the surrounding community to get to jobs, school, run errands and find recreation. For many of us, our time spent outside the home outnumbers our time spent inside, which highlights the importance of living in an area you enjoy. Typically, the keys to consider are aesthetics, whether or not you find the area beautiful, opportunities, whether or not there are things to do nearby, jobs available and good schools, and a welcoming environment, whether or not the people seem friendly, and it's safe to walk and travel. When all of these considerations are met, home owners tend to feel more content, and the area typically sees higher economic growth.
Even if you have it narrowed down to a single city, there are still dozens of areas or neighborhoods to consider for the location of your next home. But, instead of simply creating a list of these potential neighborhoods, create a wish list for what your ideal neighborhood would feature. This could include it being close to work, in a certain school district, have nearby shopping, be kid-friendly, or whatever is important to you. Once you've developed this list, start looking around at areas to see which one offers something closest to your wish list.
Spend time in your location
Once you've found the location you think is best for you and your family, take some time to experience it. If you're moving from out of town, this is especially important because it's harder to know the characteristics of an area until you spend some time there. Even if you're just moving across town and think you know all about a neighborhood, taking time to walk around, eat at a nearby restaurant and talk to residents can educate you on the positives and negatives that aren't obvious. For example, you may discover an animal problem, or that a new shopping center will soon be constructed nearby. Sometimes, you may simply find out that you don't feel as comfortable in this area as you thought you would.
The previous two tips contained suggestions for the right way to find the location for your next home. Here are two common mistakes that often lead to choosing a home you aren't happy with. First, don't let a vacation or single experience bias you. Maybe you made a trip to a city and visited a neighborhood that seemed charming, but living there everyday would be too stressful or not a good environment for children. Or, maybe you attended an event in an area of your hometown and now you associate that area with the crowd that attended the event. In reality, that area may be drastically different day to day. So, get to know the real characteristics of the area instead of relying on unique experiences. Second, no place is good or bad. Avoid putting areas into these categories. Instead, focus on compatibility for your situation. While multiple areas may offer positive marks on characteristics that are important to you, by judging them by compatibility, you'll differentiate between what's nice, and what's best for you.
When you're ready to buy your next home, contact us at Perry Hood Properties. We have a variety of move-in ready homes in Tulsa, Broken Arrow and Bixby, or will work with you to build a custom home to your specifications.