The Process: Ready to get started?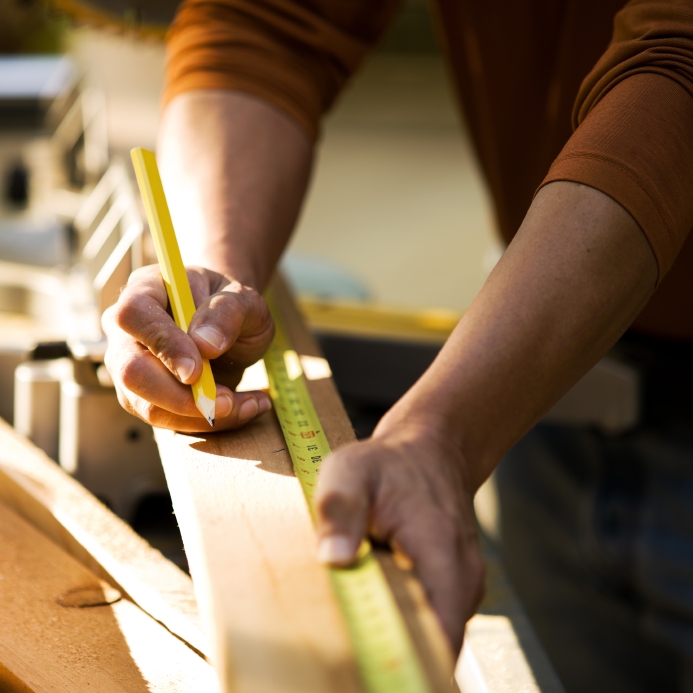 Perry Hood Properties wants you to know what to expect and when to expect it. Here is a brief summary of the process from start to finish.
Contact a Perry Hood Properties, Inc. salesperson to select from our available spec homes or lot inventory if you want to build your home from the ground up. Your salesperson will review our standard features and guide you through selecting upgrades and options during preparation of the sales contract. They will also request your lender contact information at this time. If you do not have a lender we encourage you to contact one of our proven mortgage lenders. The earnest money will need to be collected at contract signing. Your salesperson will bring the contract and earnest money to our corporate office for signature and return a fully signed copy to you for your records. Once the contract is fully executed and we have secured your lender information the paperwork and permitting process for your new home will begin.
We make decorating your new home easy for you – usually a two step process for most of our floor plans. The first step will begin right after contract. Your Perry Hood Properties, Inc. salesperson will guide you through selecting brick, windows, cabinets, granite, paint colors and more. The second step is during frame stage. Your salesperson will contact you when it is time to schedule an appointment with our decorating center professionals. Prior to your appointment, our corporate office will provide the decorating center a copy of your selection sheet from the first step to assist you in choosing your tile and carpet.
As the end of construction draws near you will receive a letter from our corporate office. The letter will include important information regarding your utilities and closing company contact. Also, at this time your salesperson will schedule the walk through of your new home. The purpose of this is to familiarize you with your new home and note any items that need attention. They will be noted on the Final Walk Through form and scheduled for completion. Past experience has shown that the orientation is most beneficial when buyers focus all their attention on their new home and the information presented. We therefore request relatives, children, friends and pets not accompany you. We recommend you contact your mortgage company at this time to verify all of your conditions have been satisfied and you have full loan approval.
Time to close! You will contact the closing company directly to set a closing time and discuss any special instructions. During the closing, paperwork will be signed transferring the title to you. Once all documents have been fully executed and funds have been received from all parties you will be given the keys to your new home.
Thought you were done? Not yet. Now that you are relaxing in your new Perry Hood Properties, Inc. home we strongly recommend you take a moment to familiarize yourself with your New Home Limited Warranty Agreement booklet provided at closing. Remember every Perry Hood Properties, Inc. home comes with a one year builder's warranty.
Thank you! We know you will enjoy your new home for many years to come!