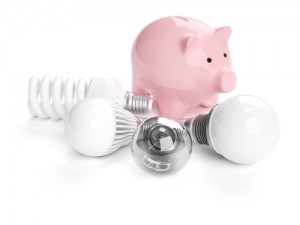 There are many opportunities to save energy in your home. Taking steps to make your home more efficient helps the environment and saves you money. At Perry Hood Properties, our homes are built with energy saving features like Low E windows and insulation, but there are other ways that each individual homeowner can save even more energy. A post at Energy.gov has a few suggestions on energy saving for a typical homeowner. Here are a few of our favorites.
Programmable thermostat: Every home needs a way to keep the air temperature comfortable when you're home, but save money while you're away. Program your thermostat to work less when no one's home and watch your utility bills plummet.
Change air filters: Regularly changing your air conditioner's filters allows the unit to cool your home more efficiently. This means it runs less and uses less electricity. This is also good for the air conditioner itself and could save you from costly repairs.
Adjust refrigerator temperature: Your refrigerator is capable of keeping foods much colder than they need to be, but this requires the fridge to use much more electricity. The refrigerator can be set between 36 and 39-degrees and keep foods cold and fresh. Your freezer doesn't need to be colder than 0-degrees Fahrenheit.
Use washer and dryer efficiently: A lot of energy can be wasted depending on your clothes washing and drying habits. Be sure to regularly check and clean out the dryer's outside vent and clean the lint trap on the dryer before every load. Try to do multiple loads of laundry at once so the dryer is already warm when you start it. When you can, consider air drying clothes instead of running the dryer at all. And be sure to use the load size settings when you're washing less than a full load of laundry.
Efficient lighting: By replacing standard light bulbs more efficient compact fluorescents, or CFLs, you get the same amount of light and use less energy. You can also save energy just by checking your fixtures and ensuring each bulb is the right size and wattage. With timers, motion sensors and photoelectric cells, you can save on outdoor lighting by only having them on when they're needed.
These energy saving tips save you money without drastically changing your daily routine. In many ways, utilizing some of these energy saving tactics makes your home easier to manage.
Perry Hood Properties takes care to build homes that serve our clients well, which includes taking extra precautions to install energy saving features and appliances. To see the homes we have available in Tulsa, Broken Arrow and Bixby, visit our available homes page.