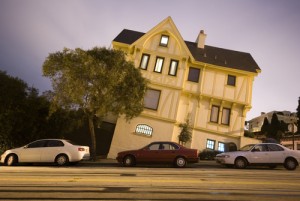 There are few areas of your home that can rack up repair bills like the foundation. When foundation problems start, they can quickly affect other areas of your home, which is why it's vital to catch signs of trouble early and fix them effectively. Many of these problems can be avoided with proper maintenance and keeping a watchful eye. Here are a few tips for keeping your foundation strong and healthy.
When you notice small cracks in your foundation, you may be tempted to ignore them. These small cracks have a nasty habit of growing into major problems, however. Instead, clean out the cracks immediately to clear away any dirt and debris. Then, you can seal them with epoxy or other materials meant for concrete repair. This ensure the crack won't grow over time.
During dry, hot Oklahoma summers, the soil around your foundation shrinks and can eventually cause damage. However, over-watering this soil can also be detrimental to your foundation. The key is to never let the environment around your home to get too extreme. If you have plants and other vegetation around your home, keeping these healthy should also keep your foundation healthy. If you don't, consider installing rock beds that extend to about a foot or two from the foundation. This allows rain water to gradually filter to the soil and keep it cool and moist all year.
A similar issue is drainage from gutters and downspouts. If these are pouring water too close to your foundation, it over-waters the area and can cause damage. In most environments, downspouts should point away from your home and be located at least 5 feet away from the foundation. Many homes require an extension to downspouts to accomplish this, but they are cheap and easy to install. This can also help prevent water from pooling in areas you and your family often walk.
Again, the problem of too much water in the wrong space is a concern. Your entire plumbing system should be inspected annually at minimum and a professional should be called any time you notice leaks. These need to be repaired immediately for a number of reasons, which includes potential damage to your foundation. If you have a sprinkler system, there's additional possibilities for leaks and improper drainage so keep an eye out and have that system inspected regularly also.
At Perry Hood Properties, we build high-quality homes in Tulsa, Broken Arrow and Bixby and want to help residents keep their homes in top quality for years to come. When you're ready to build a new home, give us a call or browse through the homes we currently have available.