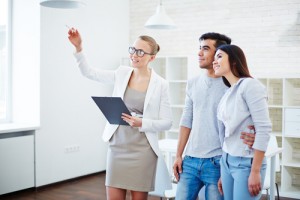 Whether you're a first time home buyer, or have been through the process before, there's an art to house hunting. Some specific strategy and planning is needed in order to find the home you want, in your price range, and do it in an efficient amount of time. Included here are some unique tips for home buyers searching for their next home. These likely include ideas you wouldn't think are important, but can save you time and help make your house hunting experience simpler and much less stressful.
First and foremost, understand that looking at houses will always take longer than you expect. Don't schedule time to go look at a few houses in the morning, and plan to meet friends for lunch. You may be finished by then, but to do so you may feel the need to rush through some houses and have to come back again later. Or, you may find a house you really like, spend most of your time there, and then want to make an offer. That could be a couple hours or more on that one house. So, block out an entire day and be ready for the process to take as long as you need it to.
You may not consider your meal choices to have an impact on your home buying experience, but they absolutely could. You'll probably want to eat before going to look at houses so you don't have to cut your tour short because of hunger pangs. As far as drinks go, it's probably best to avoid them for the most part. Many house hunters will take a drink with them as they walk through houses. That could become an issue if you suddenly need to use the facilities. Think about it. The houses you're looking at are likely either still being lived in, or are empty and likely not stocked up on essentials. Either way, it's not an ideal situation. If you need to, plan a quick pit stop in the middle of your tour, then resume hunting.
This is another strange sounding tip, but it can make a big difference. Many of the homes you visit will have carpet, and some may specifically ask you to remove your shoes. If you visit more than one of these homes, you'll be thankful you don't have to tie and untie your shoes at each one. Some realtors provide the slip-on booties that go over your shoes, but those can be slippery. Your best option is to walk through in bare feet, or in your socks.
You may think you're being polite by not snooping through drawers, cabinets and closets when visiting a home that's still being lived in, but you're actually missing out on an opportunity. If you like the rest of the house, make sure you'll also like the storage available. That means going into the garage, opening drawers and cabinets in the kitchen and bathrooms, and looking around in closets. You'd hate to put an offer on a home, then find out later that the closet space is lacking, or that drawers or cabinets are much more shallow than you thought.
Finally, remember that you'll need to negotiate with the owner of the house at some point if you plan to buy. Those negotiations become much more difficult if they hear you trashing their home, decor or other elements during your walkthrough. You never know when the owner of the home will be within earshot, so keep it clean while you're in the home, then discuss with your spouse and realtor when you leave if there's something you'd like to avoid in future houses.
If you're ready for a new home, start your search at Perry Hood Properties. We have an assortment of available, move-in ready homes in Tulsa, Bixby and Broken Arrow. Or, we can start construction on a new custom home just for you using our variety of floor plans.
Contact us today by calling 918-250-2663.