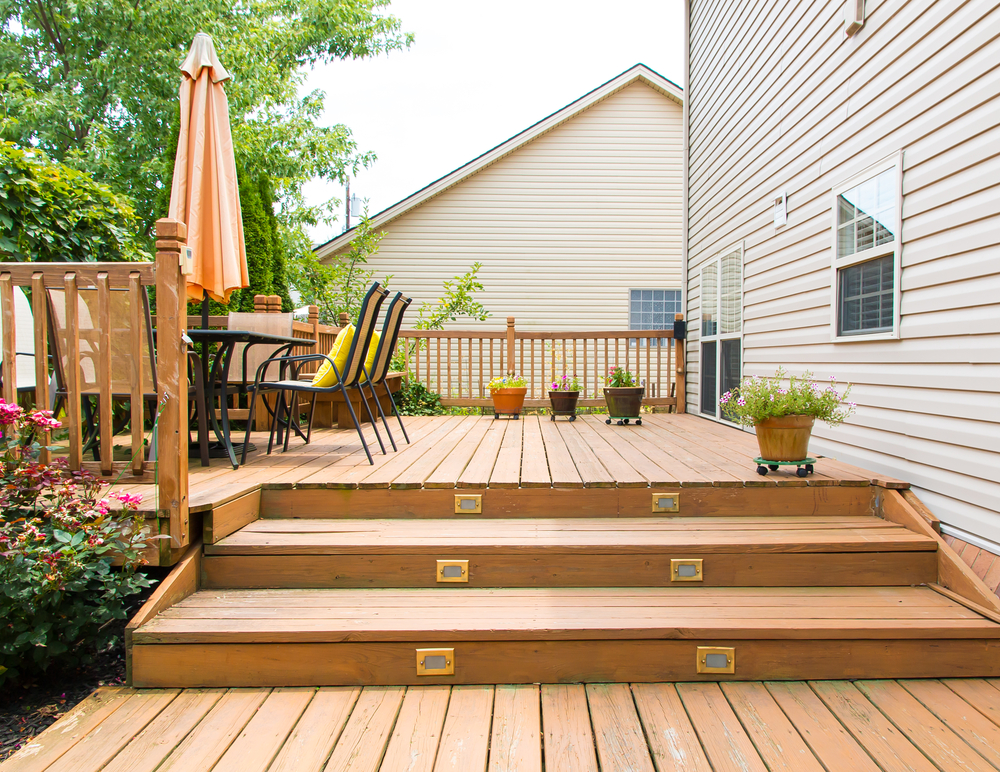 It's summertime, and that means backyards, decks, and porches are now prime real estate. Whether it's a cabana, fire pit, or quiet garden nook, outdoor spaces make summers more enjoyable and can really increase the property value when it comes time to sell. If you're looking to take your outdoor space to the next level this summer, follow these steps.
Pull and Plant
Most likely, the first step will, unfortunately, need to be pulling all the weeds that have popped up. Next, you'll want to plant some fresh plants to bring in some color. Remember to pay attention to how much sun your space gets before you head to the nursery. This is the most labor-intensive step, but it's also one of the most important.
Light It Up 
What good is a beautiful outdoor space if you can only use it during the day? You're putting all this hard work into it, so you might as well incorporate some lights to show it off at night. This is one of the most overlooked features when it comes to designing outdoor spaces, but it makes a huge difference.
Make It Private
Using some tall shrubs, climbing vines, or a fence to block outsiders looking in will create a more intimate and enjoyable environment. Doing this can also help keep out unwanted noise if you live close to a busy street or have loud neighbors.
Sit Down 
Having plenty of comfortable seats in your space is an absolute must. When shopping for seating, you'll want to look for a good mix of comfort and durability. There are loads of options for outdoor seating, so don't be afraid to try a few different kinds and see what works best.
Getting your outdoor space ready for summer can be a lot of work, but it's so worth it. Your friends and family will be able to enjoy long days and fun nights in the great outdoors.