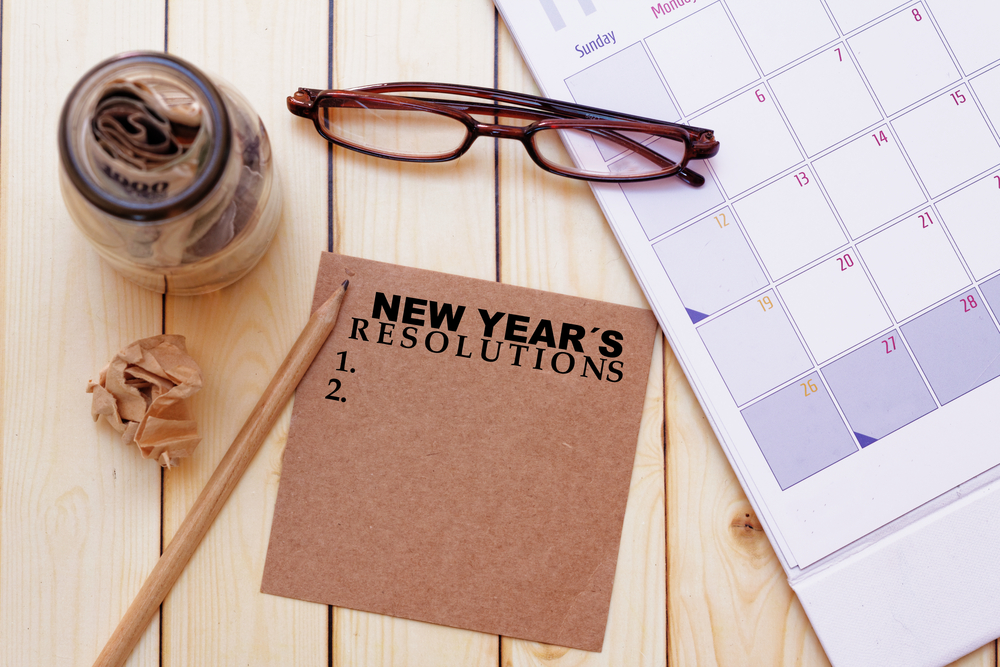 As the new year approaches, you're likely mulling over what areas of your life you want to improve and what goals you want to set for yourself. While you're going through this introspective exercise, you should take some time to set some new year's resolutions for your home as well. Here are 3 home-related resolutions you can set for yourself and your home.
Make the World Greener and Your Wallet Bigger 
Elon Musk is making great strides with his solar-powered roof shingles, but you don't have to go that extreme to go green. There are plenty of easy ways you can decrease your carbon footprint, and save money along the way.
Turn off the lights when leaving the room
Use a low-flow showerhead
Get a programmable thermostat to save energy when you're not home
Install compact fluorescent bulbs
Plant drought-tolerant plants to water your lawn less
Try to use the dishwasher and laundry machines at night instead of peak day hours
Purge All the Stuff
It's amazing how much stuff we accumulate in our homes every year. Most of this stuff is just that, stuff. We don't use it or need it, so why keep it? Set a goal to do a room by room purge to declutter your home and only keep what you truly need.
Set a Cleaning Schedule
Few homeowners enjoy cleaning, but we all need to do it. Create a schedule of areas you'll clean daily, weekly, and quarterly. Dishes can be cleaned every day, floors can be swept every week, and the garage can be cleared out every quarter. This schedule can help keep your home in order without having to put forth too much elbow grease.
Setting some goals for your home will allow you to cherish and enjoy your home even more than you already do. What other goals will you set for your home this year?