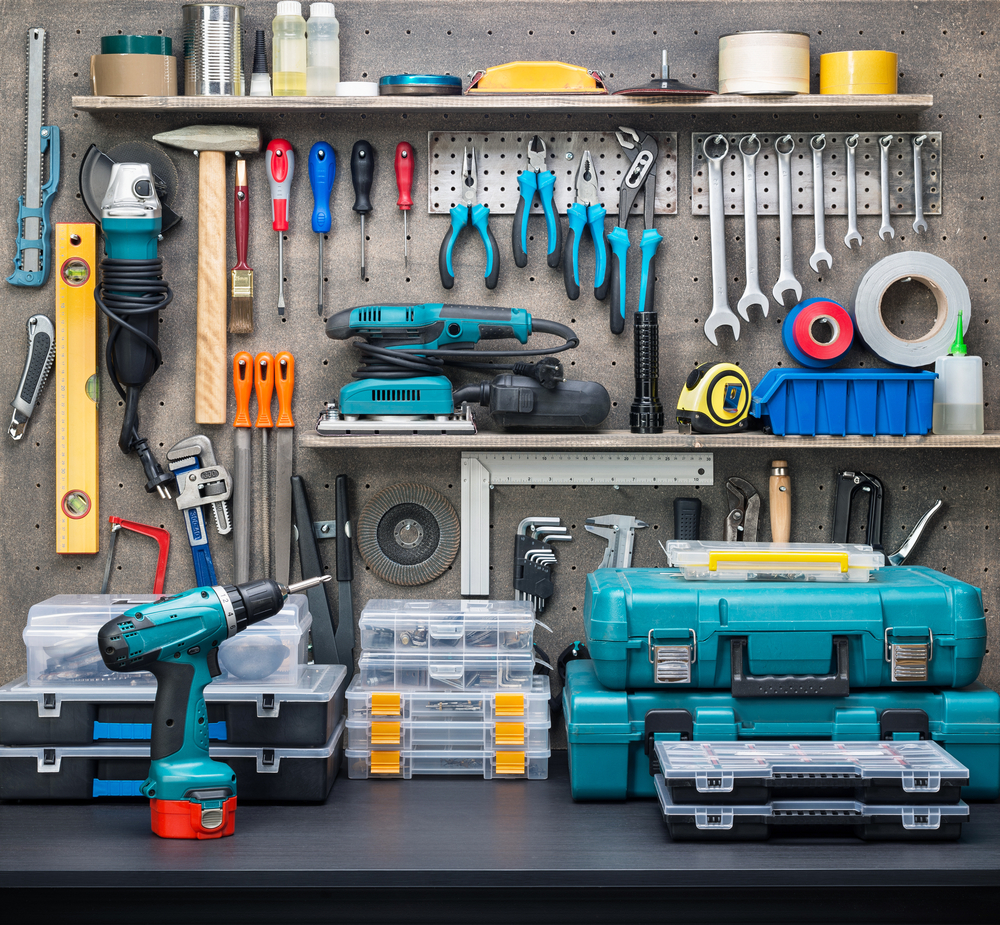 Most homeowners know to keep a hammer, tape measurer, and screwdriver set in the garage, but there a few surprisingly useful tools homeowners may not know to look for. These five tools can save you tons of time and money when doing home improvement projects and most of them don't cost more than a few bucks.
Zip Ties: You know those really annoying things that strap down kids' toys to the cardboard box? Well they're called zip ties, and they're amazing. You can find them in multiple lengths in the electrical supply aisle of your local hardware store, and use them for all sorts of projects. They're great for taming a mess of cables and cords behind a TV or quickly repairing a broken weld on some lawn furniture.
Multi-tool: No self-respecting handyman would be caught dead without a multi-tool in their pocket. They might be small, but they sure can pack a punch. Standard multi-tools have a knife blade, pliers, and screwdriver set, but some come with even more features. These are ideal for quickly making impromptu repairs around the house without having to grab the full toolbox.
Stud Finder: One of the greatest inventions for home improvement has to be the stud finder. Instead of knocking on the wall hoping to hear the stud, you can now use technology to instantly find a stud and hang your TV with confidence.
Putty Knife: The humble putty knife has been around for decades thanks to its multiple uses. You can scrape a sticky mess off the floor, apply new spackle to drywall, and much much more.
Shop-Vac: You probably already have a vacuum for your carpets and rugs, but what about messes that happen in the garage or car? And what if the mess is liquid? With a shop-vac, you can easily handle problems like these. A wet/dry shop vacuum is a solid investment for any homeowner with messes to clean up, and they can go for as little as $20.