(5-min read)
Going to the gym can be a pain. You have to account for the time there as well as transportation back and forth. You have to use equipment you hope is sanitary — that is, if someone isn't using it already. You have to entrust your valuables to a locker room. You may have to use substandard showers. Wouldn't it be nice to have a gym of your own? Let's take a look at what it takes to build your own home gym in your garage. 
Clear a space for a clear mind.
The first obstacle to building a garage gym is merely finding the space to create one. Begin by de-cluttering your existing garage space. There are probably items in that location that you don't even need anymore. You'll be surprised how much stuff you can get rid of when you don't fall for the "I might use this one day" fantasy. If you haven't in the last 10 months (excluding holiday decorations), you likely won't. 
Start small to avoid a false-start. 
Getting started building your garage gym can be exciting and can quickly lead you on a shopping spree for this endeavor. Before you know it, you may end filling your garage gym up with so much stuff that you may not have space even to work out. Remember that this gym isn't storage space for equipment, but instead a place where exercise is done. Start by doing workouts that don't require any equipment. Consider marking the area with a rubber flooring, a large mat, or even just electrical tape. Once you've finally assigned this space as a place for exercise in your mind, slowly add equipment. Start maybe with a jump rope. Next, add some small hand weights. Perhaps transition into a heavy bag or a speed bag. Add items one at a time, only as you know you'll use them.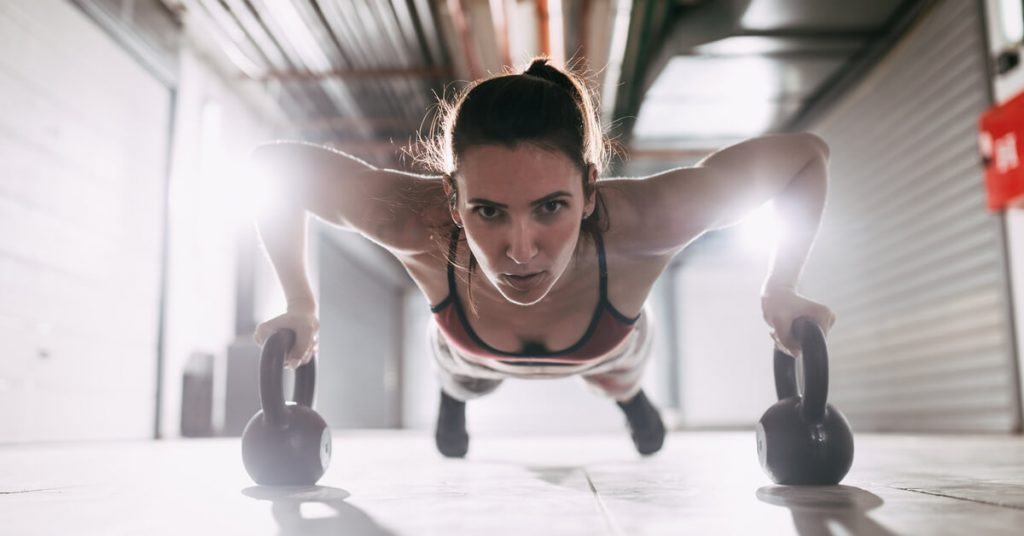 Extra tip: Get help finding exercises that don't require equipment from the 7-Minute Workout App or Workouts by Darebee.  
Use the structure as equipment.
Having a sturdy-framed place designated for exercise is an excellent location for calisthenics. Consider installing a pull-up/chin-up bar or possibly some gymnastic rings. Being in a garage means you likely have easier access to load-bearing studs. Take advantage of them and install equipment that leverages your own body weight in exercise. 
Structure your equipment storage. 
A garage gym can quickly get cluttered if your equipment is not organized. Prepare the space in different zones depending on the exercises that each piece of equipment facilitates. Keep all weights stowed when not in use. Use hooks to hang up jump ropes, water bottles, towels, and other items that would generally take up space on the floor. Everything should have it's space when not in use.
---
Is your garage not big enough for a gym? Perhaps its time for a home with a workout room. For help building your own personal workout space in your dream home, the friendly Oklahoma-based home-building professionals from Perry Hood Properties can help.