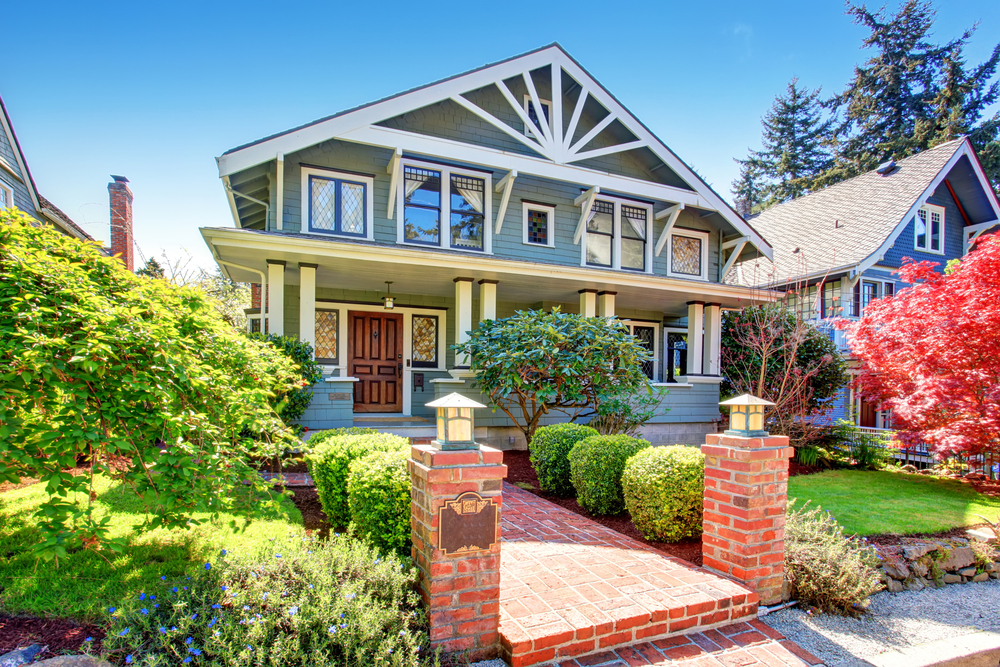 If you're looking to upgrade your starter home to a new construction home, you're probably on the hunt for easy ways to make your home sell fast. One of the easiest ways to boost your home's value is by improving the curb appeal. Whether buyers are shopping online or showing up to an open house, the front elevation will likely be their first impression. So why not knock their socks off with some amazing curb appeal?
Here are some quick and easy ways to give your curb appeal a boost.
Give it a Wash
You've likely already thought to pick up sticks, limbs, and leaves from your flower beds and give the lawn a fresh mow, but spending an extra hour to wash the windows and spray down the exterior of the house will really be helpful. For the windows, a basic garden hose and some Windex will do the trick, but you may need a power washer to take care of dirt caked on to the brick or siding. If you go the power washer route, make sure to avoid washing away the caulking around windows and doors.
Do Up the Door
Your front door can be used to make a real statement that welcomes buyers and gets them excited about your home. Painting is always an option, but it isn't the only option. Adding molding, house numbers, a decorative knocker, or even just a wreath can transform a boring door into the little nudge house hunters need to place an offer.
Shutter Up
Adding shutters to your windows will make the windows look bigger and helps break up an ordinary home exterior. Go with a color that really pops against the exterior wall to make the shutters stand out and draw the buyers in.
Keep it Simple
When it comes to front porch décor and furniture, it's best to not overdo it. Keep things simple and avoid clutter. This lets buyers feel like there's still room for them to put their own personal touch on it, while still showcasing the potential of the space.