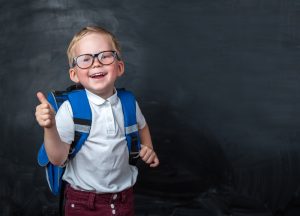 For homebuyers with children, the school district a home resides in is almost as important as the price of the home itself. Parents want to ensure their kids get the best education possible and might even move just to get their kids into a better school district. With such a high premium put on schools, here are a few tips homebuyers can use to find the right school district.
Report Cards
Sites like School Grades offer parents insight into how well a school performs. It will show basic testing scores and may even show SAT and ACT success rates. Having these objective numbers is a great way to know how well a school will prepare a child for the real world.
Think Long Term
When parents are checking out schools they need to look at all the schools their child may attend while living in this home. If the elementary school is great, but the high school is terrible, this location may not be as good as it seems. Parents need to think long-term when assessing school quality.
Get a First-Hand Look
Looking at test scores and other numbers is great, but sometimes you need to see for yourself. Thankfully, most school board and PTA meetings are open to the public so you can pop in and see what the school is really like. This is also a great opportunity to talk with real parents about their experience with the school.
Finding the right school is an important part of finding a new home. After all, kids will spend very formative years in the schools they go to. If you're looking for a new construction home in top-notch school districts, call Perry Hood Properties. We have a wide selection of home sizes and options in some of the best school districts in the area.