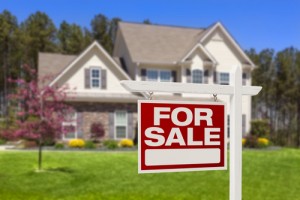 While we specialize in building attractive, comfortable homes, we understand that many of our home buyers need to sell their home as well. With that in mind, here are a few tips that help make your current home more attractive to buyers and sell faster.
Above everything else, your kitchen will be scrutinized more closely, and be a bigger selling point, than any other room in the house. That might mean you need to remodel your kitchen, or at least upgrade some key areas, in order to find a buyer. In most cases, outdated countertops could knock off $10-thousand or more from the buying price, while installing new counters is a few thousand less. There are less expensive ways to make a dated kitchen more attractive too. Consider a new cabinet color and updated hardware. Even buying just one, new stainless steel appliance will convince buyers that your kitchen is more modern.
Storage space is also extremely important. While it may not be a deal breaker like your kitchen, extra closet space could convince a buyer who is on the fence. You can make closets look larger by taking out some of your stuff. Find somewhere else to store your extra clothes and organize what's left. A closet that's half full and very neat looks much more appealing than one that's stuffed to the brim.
Before any buyers enter your home, you'll want to take down curtains and window shades and thoroughly clean the windows. This will let in plenty of natural light, which many buyers cite as an important factor. They can always put up curtains when they move in, but it's much harder to get more light into a room. You can even buy higher wattage light bulbs and trim trees and shrubs near windows to maximize the light.
By the time a potential buyer walks in the door, they've already made a judgment on your home. If it doesn't look good from the outside, nothing inside will convince them it's a good buy. A little landscaping goes a long way, so be sure the lawn is mowed and vegetation is trimmed. Add some brightly colored flowers and be sure leaves are swept and removed. If you need a fresh coat of paint on your front door, or to clean your porch or walkway, do so to make your home look more inviting.
The goal is to allow buyers to imagine themselves in your home. It's harder for them to do that with an excessive amount of personal pictures and keepsakes. While you don't have to remove everything of significance, there's a reason model homes look so attractive. Removing some of the personal flair also serves to de-clutter your house and make it appear more spacious.
When you're ready to sell your current home and move into a new home, contact us at Perry Hood Properties. We build homes in the Tulsa, Broken Arrow and Bixby areas. Browse through our currently available homes, or start construction on your own customized home today.