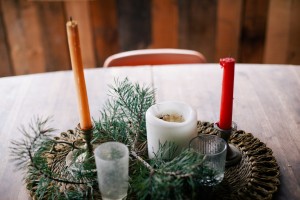 Fall has fallen and the holiday season is right around the corner. Along with pumpkin spiced everything, scarfs, and earth tones, people will be buying candles like water bottles before a hurricane. This time honored Fall tradition happens every year, but there's a right and a wrong way to participate in the changing of the scents. To help you avoid this smelly faux pas, here are a few tips for using scents in your home this Fall.
One at a Time
There are so many scents to choose from this time of year. Apple cider, cinnamon, cloves, pumpkin, pumpkin pie, pumpkin spice, and other varieties of pumpkin related scents are all right at your fingertips and it's hard to resist the temptation to flood your house with all these magical smells. While this might sound like an opportunity to turn your living room into a Fall-themed wonderland, it can be very disorienting. It's best to pick one scent per room, or, even better, one scent per home. Doing so will allow you to fully enjoy each scent without a nasal bombardment.
What Healthy Smells Like
More and more studies are finding that some of the commonly used home fragrance methods are actually hazardous to our health. Some aerosol cans and plugins can harm our lungs and immune systems. Opting for high-quality candles, oil diffusers, and even the potpourri you thought was only for your grandmother all tend to be safer options. Whatever method you choose to use, it's important to check the manufacturer's ingredients.
Mixing and Pairing
Scents are often used to prep a home for a party or special dinner gathering. If this is the case, and food will be prepared prior or during the event, make sure your scents will pair well with whatever your cooking. Lighting some cranberry candles will pair very well when cooking a turkey, but burning a pine candle while baking cookies might not be as pleasant.