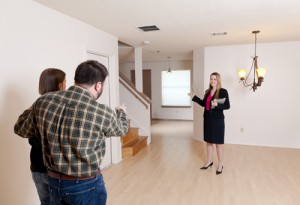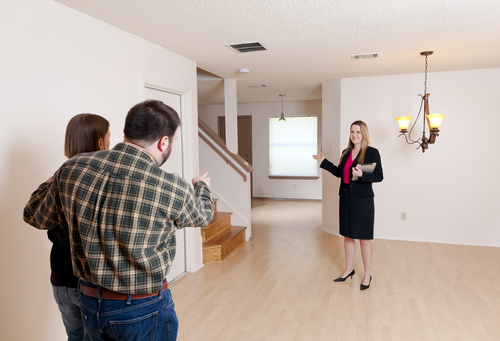 When you start looking for a new home, you likely have a few features in mind to look for. That might be a wood burning fireplace, large master bath, wood flooring, or lots of large windows and natural light. Whatever features are most valuable to you in a new home, it's easy to be wowed by them when you see them and forget to adequately check the rest of what the home has to offer.
Here are a few important areas to check when house hunting. These can contain minute details that will give you a good idea of what shape the house is really in.
Windows
There's a variety of things to check around the windows of a potential new home. First, look to see that there are enough windows for your liking. And, check that they're located where you want them. You probably want at least a couple windows in the living room, but do you also want one in the study, or the kitchen and dining room, or bathroom? Next, inspect windows closely to see that the thermal seal is in good shape, the glass is intact, and they can all open and close securely. Particularly in older homes, windows may have been painted shut, or simply not been opened in years.
Attic
The attic isn't always one of the stops on a typical realtor's tour, but before you put in an offer, you'll want to poke around up there. The first thing to look for is sunlight streaming in where it shouldn't be. That can suggest roofing problems, or even hint at wildlife being able to enter the attic. While problems with the roof will likely show up on an inspection report, if you can spot them yourself, you can save yourself time and money. While you're in the attic, look at how much insulation is installed. For wide ranging climates like Oklahoma's, a lack of insulation can make for excessively cold winters.
Flooring
Many house hunters who have wood flooring on their 'wants' list don't stop to inspect the flooring closer than that. But, whether you favor wood floors or carpeting, it's important to look for stains, cracks, and signs of wear that could result in you replacing the flooring soon after closing. That might not be a deal breaker for buying the house, but it's certainly something you'd like to budget for.
Neighborhood
The area around your home isn't technically part of the house itself, but it is something that contributes to the home's value. Not only should you feel comfortable in the neighborhood, but you should also feel confident that the area will continue to grow and improve in the near future. If there's a quality school nearby, and hospitals, police or fire stations, grocery stores and other shopping, you're probably in good shape. Checking the area's crime statistics, which are available online, is also a good step to take. And, think about how the location will impact your day to day life. If it's far away from your work, or makes you take a more difficult route, that may not be the home for you.
If you're in the market for a new home in the Tulsa, Bixby, or Broken Arrow area, look through our inventory of recently built homes. Or, contact us to start the process of building your own custom home.