(4-min read)
Few other home styles have weathered the storm of design fads like the ranch-style home. Let's take a look at why these homes initially took off and why they remain popular among home buyers and even home builders.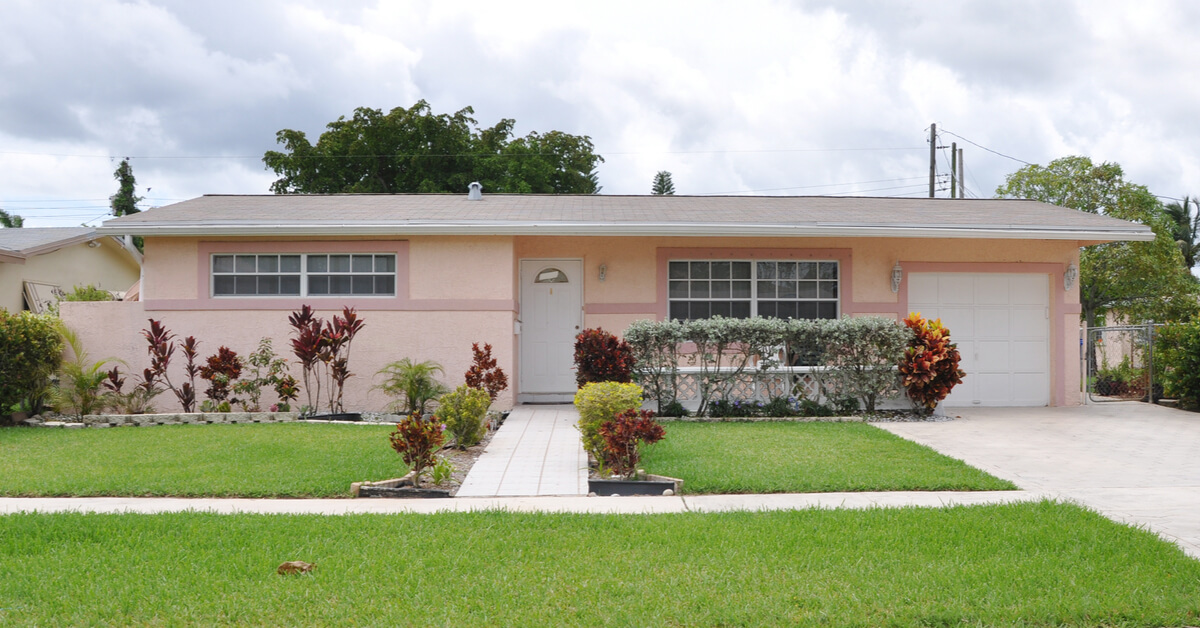 How the Ranch Home Came to Be
Though associated with the post-WWII boom in housing, ranch-style homes initially landed in the hearts of Americans at the beginning of the 20th century. The two main selling features of ranch-style homes each contributed to the other—simplicity and price. Probably some of the first open-concept homes of their kind, ranch-style homes featured very expansive living/dining room areas offset by bedrooms and low-graded roofs. Though typically one-story, part of their popularity grew from the ease of their expandability through the option for a split-level layout is so desired. Ranch-style homes were incredibly simple, which allowed for limitless customization for occupants. Whereas traditional floor plans more-or-less dictated furniture placement and space usage, ranch-style homes included expansive spaces that could be used or set up however the homeowner so desired. 
Why "Ranch" Style? 
Despite the majority of ranch-style homes not existing anywhere near a ranch, the "ranch" name came from the Spanish colonial inspiration prevalent in California, Nevada, Arizona, and other parts of the American Southwest. The open layout and low-grade roofs proved popular in more desert climates but were equally as effective in other parts of the country. 
The Ranch-Style Boom
As World War II came to a close and millions of families sought suitable housing during the Baby Boom of the 1940s and 1950s, the new construction of ranch-style homes exploded. Part of the reason for the expansion was due to the home's flexible design, simple construction, and customization. Few other styles of a house could fit the different needs, styles, and preferences of millions of families. Ranch-style homes could conform to the needs of families of varying socioeconomic levels and were incredibly simple to expand. They could be built upon basements in the upper Midwest or on concrete slabs in areas with rockier soil. Their exteriors could be outfitted with brick, wood, stucco, or siding. They could comfortably accommodate an attached garage or not. The main living room could have a dividing wall to assign space to a dining room or not and could lead straight back out to a patio…or not. 
The End of the Ranch-Style Boom
Somewhere around the 1970s, the number of ranch-style homes being built started to subside. The primary reason was the desire for larger homes. The majority of ranch-style homes ran from 1,000 to 2,000 square foot in size. Modern tastes can require homes to run in the 3,000 square foot ranges or even higher. 
Who Still Likes Ranch-Style Houses?
Despite many people seeking out multi-level homes to maximize their square footage options, according to a 2019 Google keyword study, more people were searching for ranch-style homes than any other style of dwelling. One theory is that younger families may be looking for smaller places in the more historic areas. Another theory is the growing number of empty-nest Baby Boomers looking to downsize their home to a more manageable one-story home that reminds them of their upbringing. Other theories point to new homeowners preferring minimalistic homes with retro flair. Whatever the reason, all signs point to a resurgence in the popularity of the ranch-style home layout. 
New Home Construction in Tulsa, OK
If you're looking for quality new home construction services in the Greater Tulsa, OK area, you're invited to meet with the new property professionals at Perry Hood Properties. Whether you prefer something ranch-inspired or far from it, the custom home builder experts from Perry Hood Properties can deliver your dream home that exceeds your expectations.