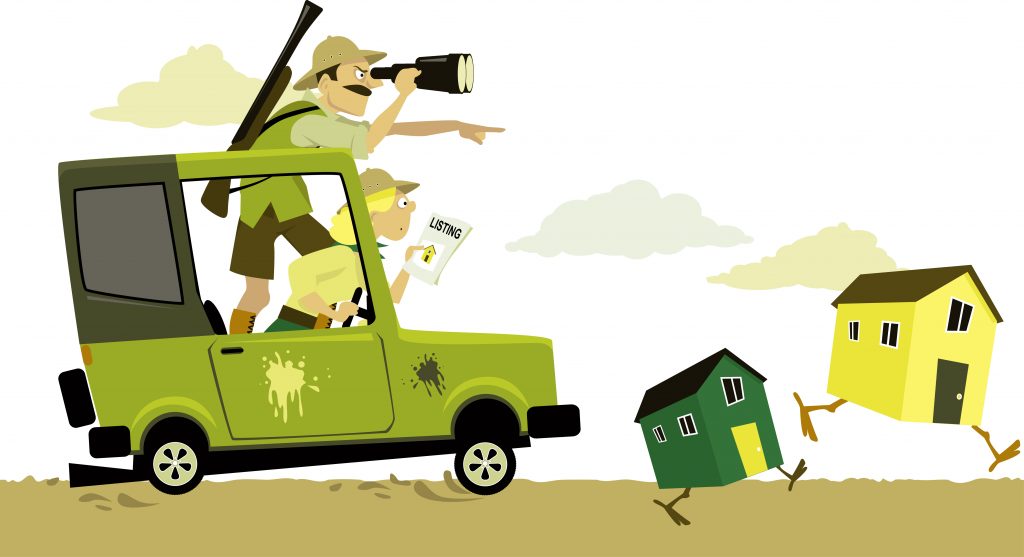 Are you ready to get serious about house hunting? Once you're past the stage of casually popping into open houses on your way home from the supermarket, it's important to have a plan to keep you on track. No two home buying experiences will be exactly the same, but there are three general phases.
Just Dream a Little
When you're starting out, it's okay to picture your dream house. This can serve as a baseline for your ideal home that has everything you want. However, it's important to remember that this dream may not come to life and you may have to compromise a little here and there. Once you have your dream home in mind, do a mental walkthrough and figure out what is a need and what is a want. Making this distinction will help you move to the next phase.
Get Realistic
With your list of needs and wants in hand, you can figure out how much you can afford. Getting pre-approved for a mortgage before you put an offer on a house will help your offer seem more legitimate, and hopefully speed up the closing process. You'll need to get all your financials in order before you head to the bank, so make sure your credit score is looking good and you know how much of a monthly payment you can afford.
Open Season
Now that you know your needs from your wants and how much you can afford, it's time to house hunt with confidence! If you're looking for a used home, it's best to get in contact with a local realtor. But if you're looking for a new construction home that can be customized to your liking, call Perry Hood Properties. For almost 40 years, we've been turning dream homes into real homes. Give us a call to get the process started!