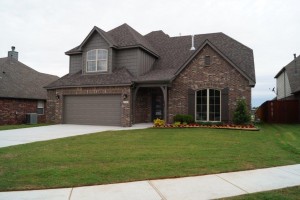 At Perry Hood Properties, all of our homes are full brick construction. Why did we make the decision to deal exclusively in brick houses? There are a number of benefits for our homeowners that other building materials don't offer. Rebekah Richards of eHow offered a list of a few of these benefits. Here's why we choose brick for our homes.
A home built with brick creates a comfortable, easily maintained environment. A brick exterior, combined with a layer of insulation, creates a barrier to both heat and cold to make your home easier to keep comfortable. This results in lower energy bills.
Typical problems you encounter with siding aren't a concern with brick. Brick never needs to be painted. Brick is immune to termites and other pests and won't rot. Over time, the repairs you won't have to make to your brick exterior add up to significant savings. Plus, your home retains its value longer.
The safer and more durable your home is, the less you'll be charged for insurance. That's why most insurance companies will charge less to insure homes with brick construction. Not only does brick hold up to abuse and weather better than alternatives, it's also fire resistant. In many cases, a brick exterior will keep you from filing a claim at all, and when you do, repairs are often cheaper.
You may not realize how important it is to have noise resistant walls in your home until you don't have them. It's hard to relax when noise from the outside walls is constantly intruding into your home. A brick exterior helps to cut down on outside noise by absorbing that noise much the same way it absorbs heat in the summer. The end result is a quieter indoor environment.
We use high quality building materials on our homes because we take pride in giving our customers an attractive and durable place to live. From brick to granite to energy efficient appliances, our homes our built to last. Browse through our currently available homes in Tulsa, Broken Arrow and Bixby, or call us to start construction on a new home.