Even though we're only a month into 2019, there are a variety of new interior design trends picking up steam. For design inspiration that is in step with the latest fashions, we've put together 10 design trends already seen making an appearance in 2019.
1. Brass Hardware and Accents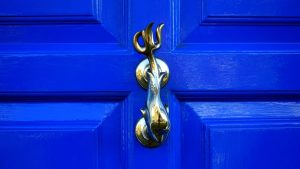 Replacing stainless steel's futuristic tech feel, brass is finding it's way into may bathrooms and kitchens for a timeless look that seems to just get better with age.

If the past has been sleek and safe, 2019 is bringing in the bold with a variety of rich colors. One of the nice things about this is that furniture with neutral tones pop in front of these bolder backdrops.
3. Bucket/Trough Sinks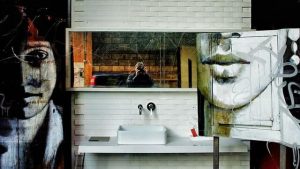 Bowl sinks started as a look that was unique but is quickly become dated and impractical. The replacement for these sinks is here in the form of timeless bucket sinks. Also known as trough sinks, these utilitarian sinks bring a classic historically dignified look to any new home.
4. Copper Hardware and Home Accents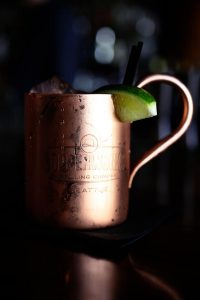 Teaming up with brass, copper accents are now replacing the coldness of stainless steel with ageless warmth.
5. Velvet Furnishings and Accents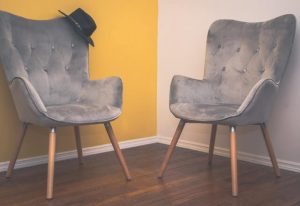 What used to be seen as tacky and impractical is making a comeback as funky and fun. Keep an eye out for a variety of velvet furnishings and accent pieces in 2019.
6. Natural Accents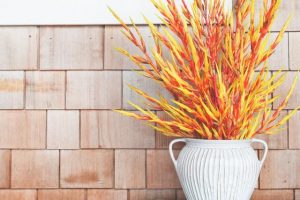 What is one sure fire way to show that you're not living in the future? By designing rooms like what you think the future should look like. To combat this faux futuristic look, natural accent pieces and plant life are making their way back into colder spaces. Look for flowers to start popping up where cold steel once was.
7. Vintage Lighting Fixtures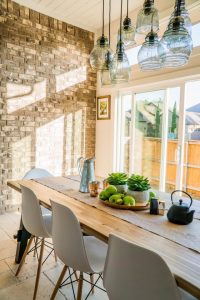 A lot of vintage-era lighting fixtures leave us thinking "what were the designers thinking?" This used to be puzzling but has become a conversation starter. Keep an eye out for funkier lighting styles in the near future.
8. Matte Finished Furniture and Accents
As the shiny futuristic aesthetic begins to fade, softer matte finishes are beginning to take their place. Expect to see many more matte finishes on tables, chairs, walls, and accents.
9. Rich Red
The earlier part of the century played it safe when it came to colors. 20 years later, we're craving color. Vibrant reds are being brought in to make bland furniture stand out.
10. Geometric Patterned Designs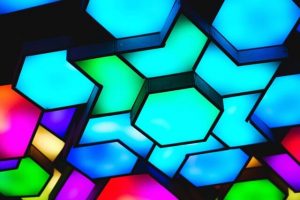 In the vein of not playing it safe anymore, 2019 design will see a resurgence of bold geometric patterns. From tiling to wallpaper to furniture accents, shapes will be catching eyes right and left to tie elements together.
---
Whether you're after the latest interior design elements for a new home or you're wanting to stay with classic styles, the home builders at Perry Hood Properties can make your dreams a reality. Come see your diverse options today.